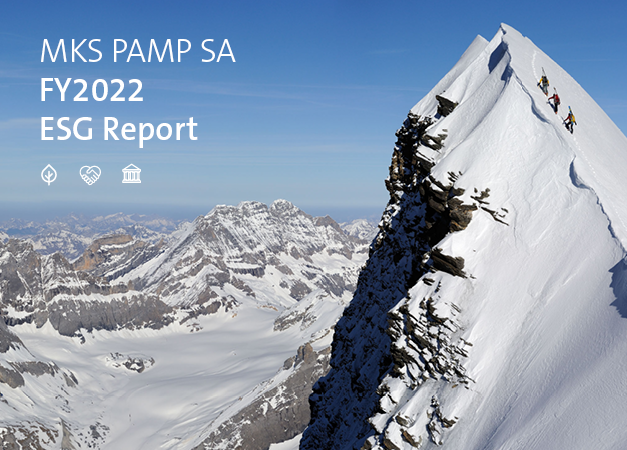 May 2023
MKS PAMP ESG Report FY 2022
We are delighted to present MKS PAMP's Environmental, Social & Governance (ESG) Report FY 2022. Conforming to the leading Global Reporting Initiative (GRI) report and disclosures, it offers an insightful spotlight on the activities that punctuated our 2022 financial year, covering detailed insights on our social engagements and the progress we are making towards achieving our ESG objectives.
"Our commitment to ESG principles has not only become a fundamental aspect of our business operations, but it also reflects our identity as a purpose-driven company.
Looking ahead, I have no doubt we will make strides towards our environmental and social commitments, given the great impetus placed on these goals both internally and externally.
We will tirelessly advocate these efforts, as stewards of sustainable business and shared value, showing the industry that placing these fundamentals at the heart of what we do is not only compatible, but part of our DNA." – Tamara Jomaa-Shakarchi, Head of ESG and Philanthropy, MKS PAMP.
Read more: MKS PAMP ESG Report FY 2022 / MKS PAMP Rapporto ESG FY 2022 
For further questions relating to the ESG Report, please contact our ESG department, esg@mkspamp.com