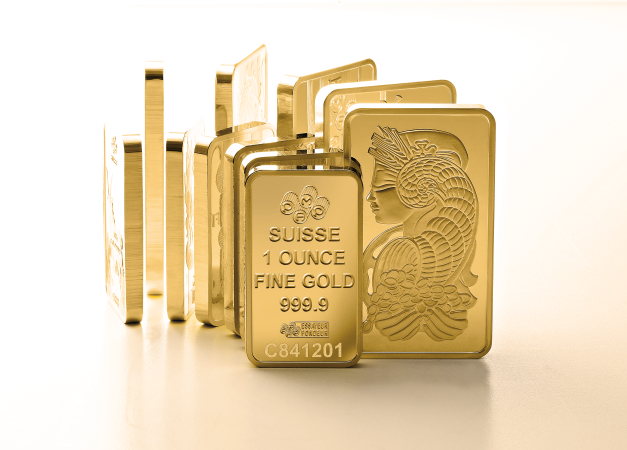 Aug 2022
Boldly Building the Future - 12th Annual International Gold & Diamond Conference: Key Takeaways
Last month our team attended the 12th Annual International Gold & Diamond Conference organized by the Initiatives in Art and Culture (IAC) in New York. The two-day event was marked by a series of insightful panel discussions focusing on the sustainability imperatives that will shape the future of the gold, diamond and jewelry industries.
Our panelist, Olivier Demierre, ESG Supply Chains Senior Manager at MKS PAMP, joined industry peers to discuss the importance, challenges and opportunities relating to sourcing origins and artisanal small-scale mining (ASM) in two dedicated panel sessions and a presentation of Swiss Better Gold.
Our Key Takeaways from the event:
To reinforce a growing demand for responsible materials, brands are increasingly turning to higher selection criteria and sourcing on a fully segregated basis from selected sources meeting those criteria. Similarly, producers continue to reinforce their due diligence practices to better identify, prevent or mitigate and account for actual and potential adverse impacts related to workers, human rights, the environment, bribery, consumers and corporate governance that may be associated with their operations, supply chains and other business relationships.
International industry-wide initiatives and organizations have recently reiterated the importance of increased vigilance over the sourcing of precious minerals. In early 2022, the Global Gold Transparency Initiative highlighted in an open letter to the jewelry industry the fundamental need for jewelers, refiners and other buyers to verify the sources of the gold they purchase and trade, and ensure that they are "well-documented and not purchased from Russian origin".
Yet, obtaining such assurance can be challenging particularly in complex supply chains. To allow customers to fully control the supply chain of the gold they purchase and significantly reduce their reputational, legal and compliance risks, MKS PAMP developed Provenance™, a cutting edge traceability solution that provides fully segregated material from selected source to end product and leverages the blockchain technology to track precious metals products' along the supply chain, guaranteeing the source through a transparent approach.
Artisanal small-scale mining (ASM) provides livelihood to over 40 million people worldwide, which, for the gold mining sector, corresponds to about 20 million miners and represents about 20% of the global gold production.
Supporting sustainable and responsible ASM mining is important to foster positive social, economic and environmental impact in the mineral industries, yet substantial obstacles and challenges remain for ASM to access the international markets. The sector is often characterized by informal operations, use of mercury, hazardous working conditions, child labour, money laundering and conflict financing. Overcoming these challenges requires to manage the significant tension between the stringent requirements protecting buyers and inclusiveness that will support positive change for more ASM sources. Moreover, approaches towards ASM can substantially vary according to minerals and geographies, such as the formalisation level, the monitoring and verifications processes, the establishment of voluntary sustainability standards, the definition of sourcing criteria, among others.
The Swiss Better Gold Association, a non-profit organization, strives to foster positive change in the gold mining industry by improving social and environmental conditions in artisanal and small-scale gold mining communities (ASGM) and facilitating the creation of responsible supply chains from ASGM operations to the Swiss market. To date, the SBGA is active in Peru, Colombia, Brazil and Bolivia, supporting 80 mines with a total of 11 tons of gold sourced since inception and US$8.5 millions of impact premium generated.
Conclusion
This 12th annual international conference was particularly enlightening and raised key points that will guide the future of the industry:
The necessity for all buyers to apply stringent due diligence when it comes to the origin of gold and diamonds, with strict AML and KYC policies, and increased traceability and transparency through innovative solutions such as Provenance™.
 
Supporting ASM is essential to foster positive change, though significant challenges remain to enable a wider outreach.
 
Non-profit organizations such as the Swiss Better Gold Association enact continuous improvements in artisanal and small-scale mining communities and facilitate the development of responsible, traceable and resilient supply chains from ASM operations in the precious metals industry.