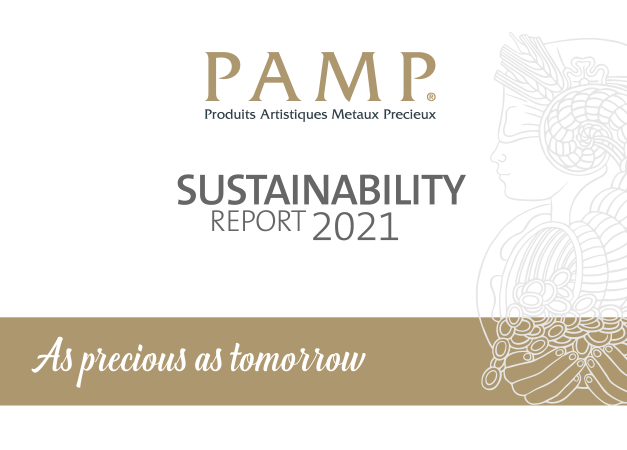 Nov 2021
PAMP Sustainability Report 2021
We are delighted to present PAMP's 2021 Sustainability report, which covers their activities for the 2020-2021 period. 
"As we continue to pave the way towards greater sustainability, we have and always will promote responsible practices and quality products for today's and tomorrow's generations. With the integrity, commitment and determination of our unified teams, we continue to strive to meet the highest environmental, safety and social standards throughout our supply chain. 
Moreover, the importance of our environmental, social and governance (ESG) impact is key to both us and our stakeholders and therefore this report ensures transparency, which is crucial in the creation of stronger relationships with our stakeholders.
This approach is a pivotal shared value amongst all MKS PAMP GROUP the companies," – Marwan Shakarchi, Chairman of the board - PAMP
Read more: PAMP - Sustainability Report 2021
For further questions relating to the Sustainability report, please contact Giovanni Calabria, giovanni.calabria@pamp.com.