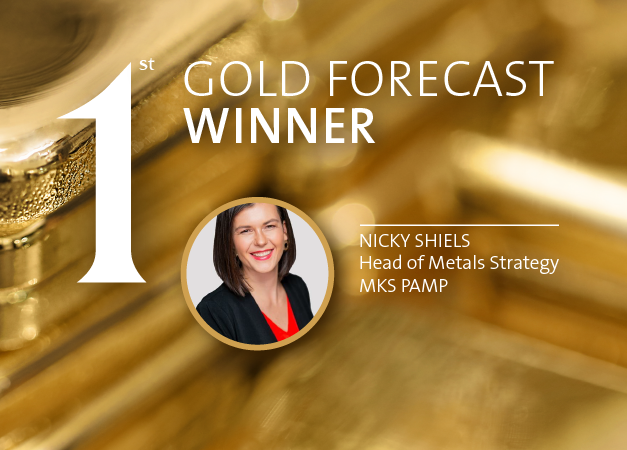 Jan 2023
Nicky Shiels wins LBMA's 2022 Precious Metals Forecast Survey
We are pleased to announce that Nicky Shiels, Head of Metals Strategy, MKS PAMP, has won the prestigious 2022 Precious Metals Forecast Survey organized by the London Bullion Market Association (LBMA) for her gold forecast of $1,800.00, only 9 cents away from the actual average price ($1,800.094). Nicky also won third place for her silver forecast of $22.00, 27 cents over the actual average ($21.73).

Congratulations to all the winners who each receive a 1oz Lady Fortuna gold bar, donated by MKS PAMP GROUP, and provided by GOLD AVENUE, the Group's official retailer.

Read a summary of Nicky Shiels' 2023 Precious Metals Outlook available here.