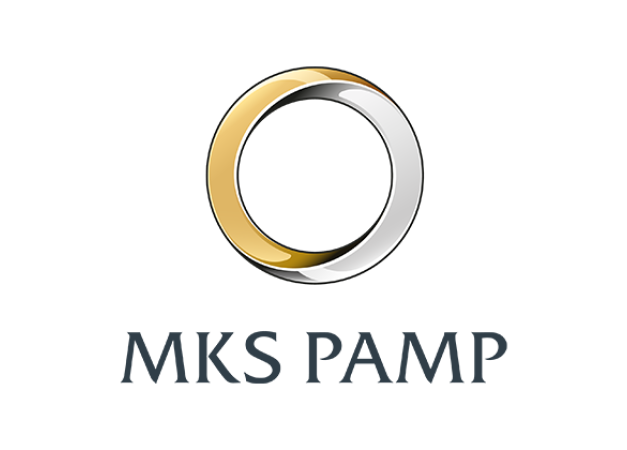 Dec 2021
MKS (Switzerland) SA and PAMP SA become One
GENEVA – November 30th 2021 – MKS (Switzerland) SA, a precious metals trading house ("MKS") and PAMP SA, the leading refinery and leading bullion brand ("PAMP") have merged to become "MKS PAMP SA". This merger will further strengthen the MKS PAMP GROUP's expertise, enhance stakeholder value and reaffirm their responsibility towards sustainable practices.
Today, MKS PAMP SA will group its refining, fabrication and trading services under a 360-degree offering.
The new entity will harness the trading and financial expertise of MKS, and the industrial know-how of PAMP to respond to their clients ever-evolving needs and requirements. This new holistic approach, along with their proven management capabilities and experience, will provide greater synergies across their offerings and operations.
The combined entity will employ over 270 people across Switzerland, from Geneva to Ticino, strengthening economic impact, further developing expertise and know-how while bolstering local support in the region.
The Board of Directors has appointed Marwan Shakarchi as Chief Executive Officer, effective immediately. Shakarchi previously held the position of CEO of MKS (Switzerland) SA and Chairman of the board of PAMP SA. Karma Shakarchi-Liess will assume a new role as Chairman of MKS PAMP SA.
"As we begin a new chapter as MKS PAMP, we see how our family values have driven us as a team to always strive to exceed the highest standards. Today, we are more than ever committed to sustainability and promoting responsible practices and quality products for today's and tomorrow's generation", said Marwan Shakarchi, CEO of MKS PAMP.
The PAMP product brand - the hallmark & bars – will remain unchanged. 
MKS PAMP SA will continue to drive international and industry-wide initiatives and collaborate closely with organizations to set the highest codes of conduct for the industry as a whole. 
As a family-owned company, sustainability has been incorporated since its creation in 1979. Their purpose has always been to create cutting-edge products and services, while focusing on best serving their partners, stakeholders and environment. As MKS PAMP SA sets sight on their future, they pursue wider value for their products. And will uphold their unwavering commitments to transparency and responsible standards; by 2030, the company will reduce Greenhouse Gas emissions from its operations and supply chains in line with the Paris Agreement goals. 
End.
For further enquiries, please contact:
Alix Lambert / e: alambert@mkspamp.com / t: +41 22 818 52 50
About MKS PAMP
With a global footprint and over 60 year of experience in the precious metals industry, MKS PAMP – part of the MKS PAMP Group –  is dedicated to creating a sustainable future with precious metals products and services. The company offers the world's most extensive range of durable, innovative and responsibly sourced precious metal products and services. The company builds on leading artisan savoir-faire and Swiss engineering to manufacture a wide range of products in all four precious metals and in various forms, and provides precious metals services such as trading, refining, vaulting and storage, treasury and mine financing.
Still managed by the founding family, MKS PAMP is an advocate for long-term thinking, responsible sourcing, sustainability and ethics, working closely with its stakeholders to set the highest codes of conduct in the industry. MKS PAMP developed Provenance, a traceability solution that utilizes blockchain to trace precious metals along the supply chain and guarantee responsible sourcing globally. MKS PAMP aims to create value by leveraging its technical expertise, innovations and global infrastructure to be an indispensable global partner and the most sustainable organization in the precious metals industry.