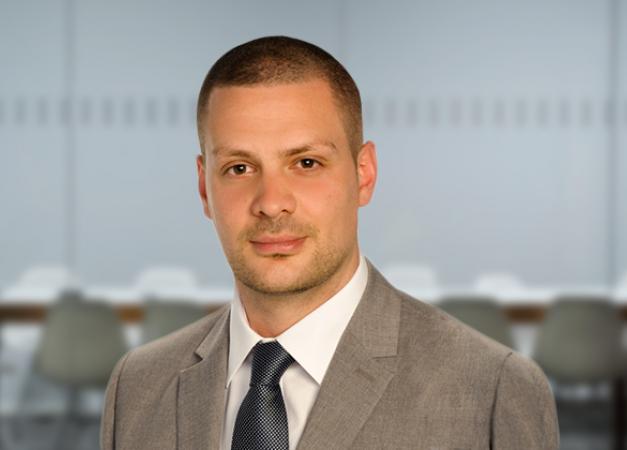 Jun 2021
MKS (Switzerland) appoints Felix Cloke as Head of eTrading Services
GENEVA – June 8th, 2021 – MKS (Switzerland), a market leader in precious metals and part of the MKS PAMP GROUP announces the appointment of Felix Cloke as Head of eTrading Services.
Felix brings over 10 years of experience in a range of financial products specializing in precious metals and foreign exchange. Felix was previously Institutional Electronic Trading Business Development at Swissquote Bank where he built a diversified client portfolio whilst developing their institutional offering. Felix holds a BSc Economics and Philosophy from the University of Southampton. 
In his role, Felix will extend the roadmap for their e-services by developing cutting-edge products from a strategic and execution perspective while providing in-depth analysis. Felix will also be providing client services across the eTrading lifecycle.
"I am thrilled to start this journey with such an established and well reputed firm. With their focus and proficiency in the precious metals space we are in the ideal position to expand their electronic trading offering to their already significant client base and beyond" commented Felix Cloke as Head of eTrading Services at MKS (Switzerland).
"With changing client needs, we must harness the power of technology and our precious metals expertise to solve their challenges. Felix's e-trading experience paired with his track record can only be a game-changer", concluded Marwan Shakarchi, CEO, at MKS (Switzerland).
Ends.
For further enquiries, please contact:
Alix Lambert / e: alambert@mks.ch / t: +41 22 818 52 50
About MKS
MKS (Switzerland) SA, located in Geneva, is a precious metals and financial services company part of the MKS PAMP GROUP, specializing in all aspects of gold and other precious metals processing and trading,
About MKS PAMP GROUP
The MKS PAMP GROUP is an industrial and trading services group specializing in all aspects of the precious metals business. This family company was established over 60 years ago and is now an innovative global business serving precious metals producers, users and traders worldwide.
This leading integrated precious metal group comprises five major brands: MKS, PAMP, MMTC-PAMP, MTB and GOLDAVENUE employing over 700 people. The group has a local presence in key precious metal markets, through 2 refineries and mints and 15 offices.
The group also prides itself on its excellence in corporate and social responsibility, its leading role in developing an ethical and transparent value chain and constant innovation in its products and services.