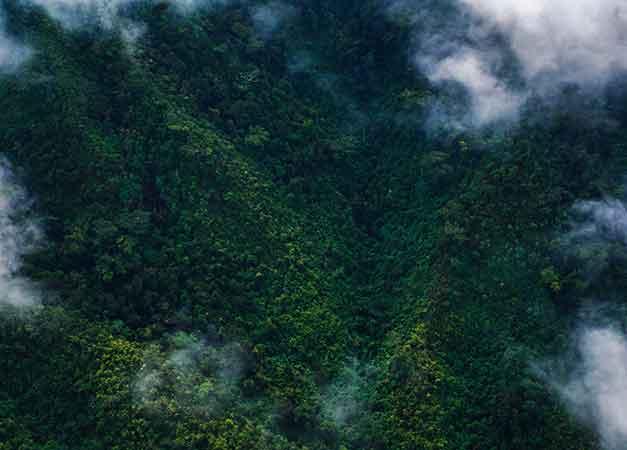 Oct 2022
MKS PAMP Partners with Breitling to Promote Responsible Artisanal & Small-scale Mining
Geneva – October 31st, 2022 – MKS PAMP, a provider of financial and physical trading services, and state-of-the-art precious metals refinery, leverages its Provenance™ solution to promote responsible artisanal and small-scale mining with Breitling as the sourcing partner of its Super Chronomat Origins timepiece – the brand's first-ever "traceable watch" that transparently informs and engages owners about the origins of its precious materials.
Breitling and MKS PAMP began their partnership in 2020, when the watchmaker strengthened its commitment to sustainability, transparency, and traceability in the supply chain.    
"In order to reshape our approach to responsible sourcing to achieve positive social and environmental impact along the value chain while enabling product integrity and traceability, we knew we needed to have the right partners. The commitment of MKS PAMP to sourcing responsible artisanal and small-scale gold made it clear to us that this partnership would enable us to deliver our objectives," noted Aurelia Figueroa, Global Head of Sustainability at Breitling.
Putting responsible artisanal & small-scale mining on the map
Alongside the Swiss Better Gold Association, MKS PAMP has over the years advocated and supported measures to build secure, transparent, and verifiable gold supply chains from responsible artisanal & small-scale miners to market. MKS PAMP developed the Touchstone mine supply chain from which Breitling sources its production. Based in Colombia, the Touchstone mine is a success story for the industry with its strong environmental consciousness - this initiative could not have been better forged as key players came together to support Breitling's mission to do better.
"Artisanal small-scale mining (ASM) provides a livelihood to over 40 million people worldwide, which, for the gold mining sector, corresponds to about 20 million miners and represents approximately 20% of the global gold production," highlights Diana Culillas, Secretary General, Swiss Better Gold Association.
"For Breitling, it was key for them to choose a mine that was aligned with its objectives and create shared value with its partners" highlights Xavier Miserez, Head of Sales, MKS PAMP. "Since 2017, we've actively collaborated with Touchstone - a mine that creates greater value through sustainability and its commitment to the local community. It was also the only mine to have been immediately accredited Step 2 by Swiss Better Gold. Today, Breitling sources 100% of its annual production."
Guaranteeing supply-chain traceability
To be fully accountable to its mission, Breitling wanted to introduce end-to end traceability of its product. Through Provenance™, a cutting-edge traceability solution that utilizes blockchain to track & trace the global precious metals supply chain, they can guarantee the exact source of their product as the material goes through a dedicated batch refining so that there is never any other precious metal from another source that comes into contact​​ – ensuring supply chain transparency.
Ends.
Notes to editors:
For further enquiries, please contact: Alix Cassigneul / e: alix.cassigneul@mkspamp.com / t: +41 22 818 52 50
About MKS PAMP
With a global footprint and over 60 years of experience in the precious metals industry, MKS PAMP – part of the MKS PAMP Group – is dedicated to creating a sustainable future with precious metals products and services. The company offers the world's most extensive range of durable, innovative, and responsibly sourced precious metal products and services. The company builds on leading artisan savoir-faire and Swiss engineering to manufacture a wide range of products in all four precious metals and in various forms, and provides precious metals services such as trading, refining, vaulting and storage, treasury, and mine financing.
Still managed by the founding family, MKS PAMP is an advocate for long-term thinking, responsible sourcing, sustainability, and ethics, working closely with its stakeholders to set the highest codes of conduct in the industry. MKS PAMP developed Provenance, a traceability solution that utilizes blockchain to trace precious metals along the supply chain and guarantee responsible sourcing globally. MKS PAMP aims to create value by leveraging its technical expertise, innovations, and global infrastructure to be an indispensable global partner and the most sustainable organization in the precious metals industry.