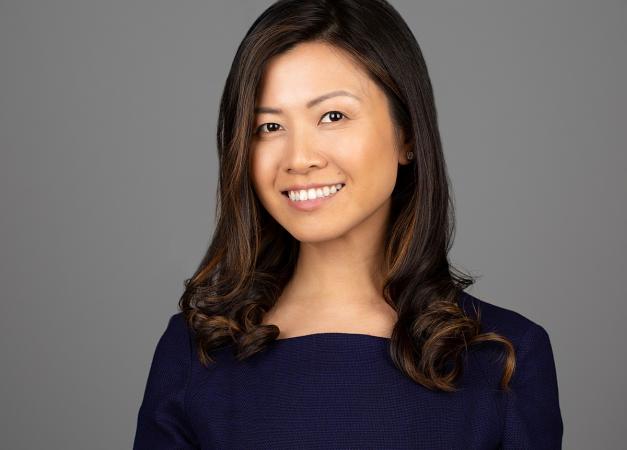 Nov 2023
MKS PAMP appoints Valerie Chan as Head of Derivatives Trading
GENEVA – 16th November 2023 - MKS PAMP, a precious metal market leader providing financial and physical trading services and operating a state-of-the-art precious metals refinery appoints Valerie Chan as Head of Derivatives Trading.
Prior to joining MKS PAMP, for over 17 years, Valerie specialized as a derivatives trader overseeing hedging strategies for leading investment banks. Her extensive expertise in precious metals paired with her specialty in derivatives allowed her to build highly successful precious metals options franchises. She holds a BSc in Applied Science, Quantitative Finance from the National University of Singapore and is an active member of the Forum 100 Women in Finance.
In her new challenge, Valerie will play a pivotal role in serving clients on how to leverage the options market through tailor-made strategies, and in turn strengthening MKS PAMP's 360-degree offering by elevating its capabilities in the options market. Valerie joins a team of highly experienced precious metals traders and is based in Geneva.
Valerie Chan, comments; "It is an honour for me to be part of a growing team that continues to drive MKS PAMP's legacy of strong innovation forward. With clients at the forefront of our strategy, I look forward to helping them mitigate financial risks of their hedging needs."
"We have been looking to grow in non-linear derivates for quite some time and feel that Valerie is the ideal person to help shape and lead our strategy in this space for the future.  We are extremely excited to have someone of her caliber join our team," concludes Joseph Stefans, Head of Trading.
Ends.
Notes to editors:
For further enquiries, please contact: Alix Cassigneul / e: alix.cassigneul@mkspamp.com / t: +41 22 818 52 50
About MKS PAMP
With a global footprint and over 60 years of experience in the precious metals industry, MKS PAMP – part of the MKS PAMP Group – is dedicated to creating a sustainable future with precious metals products and services. The company offers the world's most extensive range of durable, innovative, and responsibly sourced precious metal products and services. The company builds on leading artisan savoir-faire and Swiss engineering to manufacture a wide range of products in all four precious metals and in various forms, and provides precious metals services such as trading, refining, vaulting and storage, treasury, and mine financing.
Still managed by the founding family, MKS PAMP is an advocate for long-term thinking, responsible sourcing, sustainability, and ethics, working closely with its stakeholders to set the highest codes of conduct in the industry. MKS PAMP developed Provenance, a traceability solution that utilizes blockchain to trace precious metals along the supply chain and guarantee responsible sourcing globally. MKS PAMP aims to create value by leveraging its technical expertise, innovations, and global infrastructure to be an indispensable global partner and the most sustainable organization in the precious metals industry.