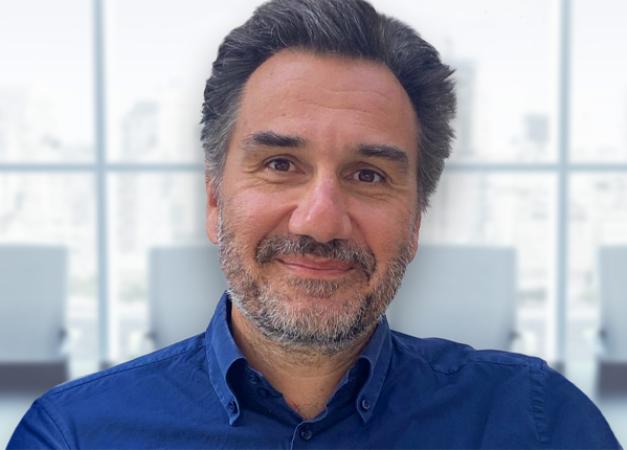 Aug 2022
MKS PAMP Appoints Phaedon Stamatopoulos as Managing Director of its Swiss refinery
TICINO – August 8th, 2022 – MKS PAMP, a precious metal market leader providing financial and physical trading services, and operating a state-of-the-art precious metals refinery, is thrilled to announce the appointment of Phaedon Stamatopoulos as Managing Director of MKS PAMP Ticino. Stamatopoulos's hire will accelerate MKS PAMP's industrial activities, drive local growth across its brand and create greater value for its clients.

Phaedon brings over 15 years of industry experience with a diverse background in operations, numerous commercial roles, and years as part of a leadership team. He was formerly the Director of refining and banking for one of the largest Swiss refineries and prior to that worked as Director of Sales and Marketing for a chemicals company. Phaedon holds a BA, Meng Chemical Engineering from the University of Cambridge, and an MSc Chemical Engineering & Marketing from Imperial College London.

Announcing the appointment, Chief Executive Officer Marwan Shakarchi said "Following our recent merger, this is a key time for our business as we continue to optimize our operations and continue to grow in the Ticino region. Phaedon's strong leadership experience paired with his operational excellence will inspire our colleagues and continue to pave the way to answering our client's changing needs".

"It is an honour to continue MKS PAMP's legacy of operational excellence, sustainability, innovation, and industry leadership for the last 60 years. I look forward to meeting the 280+ colleagues in Switzerland and working with them to create greater value and impact for our clients", said Phaedon Stamatopoulos, Managing Director, MKS PAMP Ticino.

Ends.

Notes to editors:
For further enquiries, please contact: Alix Cassigneul / e: alix.cassigneul@mkspamp.com / t: +41 22 818 52 50

About MKS PAMP
With a global footprint and over 60 years of experience in the precious metals industry, MKS PAMP – part of the MKS PAMP Group – is dedicated to creating a sustainable future with precious metals products and services. The company offers the world's most extensive range of durable, innovative, and responsibly sourced precious metal products and services. The company builds on leading artisan savoir-faire and Swiss engineering to manufacture a wide range of products in all four precious metals and in various forms, and provides precious metals services such as trading, refining, vaulting and storage, treasury, and mine financing.

Still managed by the founding family, MKS PAMP is an advocate for long-term thinking, responsible sourcing, sustainability, and ethics, working closely with its stakeholders to set the highest codes of conduct in the industry. MKS PAMP developed Provenance, a traceability solution that utilizes blockchain to trace precious metals along the supply chain and guarantee responsible sourcing globally. MKS PAMP aims to create value by leveraging its technical expertise, innovations, and global infrastructure to be an indispensable global partner and the most sustainable organization in the precious metals industry.